CheckPoint Features
CheckPoint has been designed in collaboration with different sector and use cases
Farm Loading
CheckPoint mobile application has been designed for easy use in providing farmers a platform to efficiently manage product loading and dispatching.
Silos & Bunkers
We can report on stock at silos, bunkers, warehouses and depots to a bin level. Each load can
be issued a grading certificate and will be automatically allocated to the corresponding bin
Mills
Products are safely transported to and from mills and tracked, managed and booked using
CheckPoint
Checkpoint in Transit
Maple CheckPoint provides the end user with day to day task management including vehicle
check-in, load descriptions, status updates, and vehicle positioning within yard. Trucks can be verified from a list on arrival either automatically using the mobile application or by manually cross referencing the list for the day
CheckPoint Mobile
CheckPoint has been designed in collaboration with milling, mining and storage facilities. Our system provides it's users with real-time feedback on the status of each vehicle that has entered the premises, whether it be for loading or offloading.
Available now
Google Play
App Store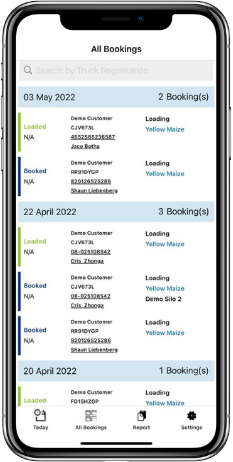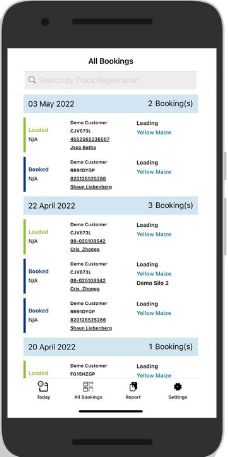 We'd love to hear from you!
If you're curios about features, products or development - we're just a mail away
Address
Ground Floor 292 Surrey Ave,
Randburg, SA 2125
Call Us
+27 (0) 10 312-5200
Email Us
sales@therasoftware.com
Working Hours
Mon - Thurs: 7:30AM to 4PM
Friday: 7:30AM to 3PM